Chex mix is the ultimate one handed snack. Whether you are playing a game, holiding a beer (or a baby) or even learning to cope after the Russian mob cut off your arm like everyone's favorite X-files villain.
To pay homage to Alex Krycek we decided to make an old family recipe for chex mix (or goop as my grandmother called it).
You will need:
3/4 lb butter
2 Tablespoons Worcestershire Sauce
1 teaspoon celery salt
1 teaspoon onion salt
1 teaspoon garlic salt
1 lb pecans
1 lb lightly salted peanuts
7 oz. Cheerios
6 oz Rice Chex
11 oz thin pretzel sticks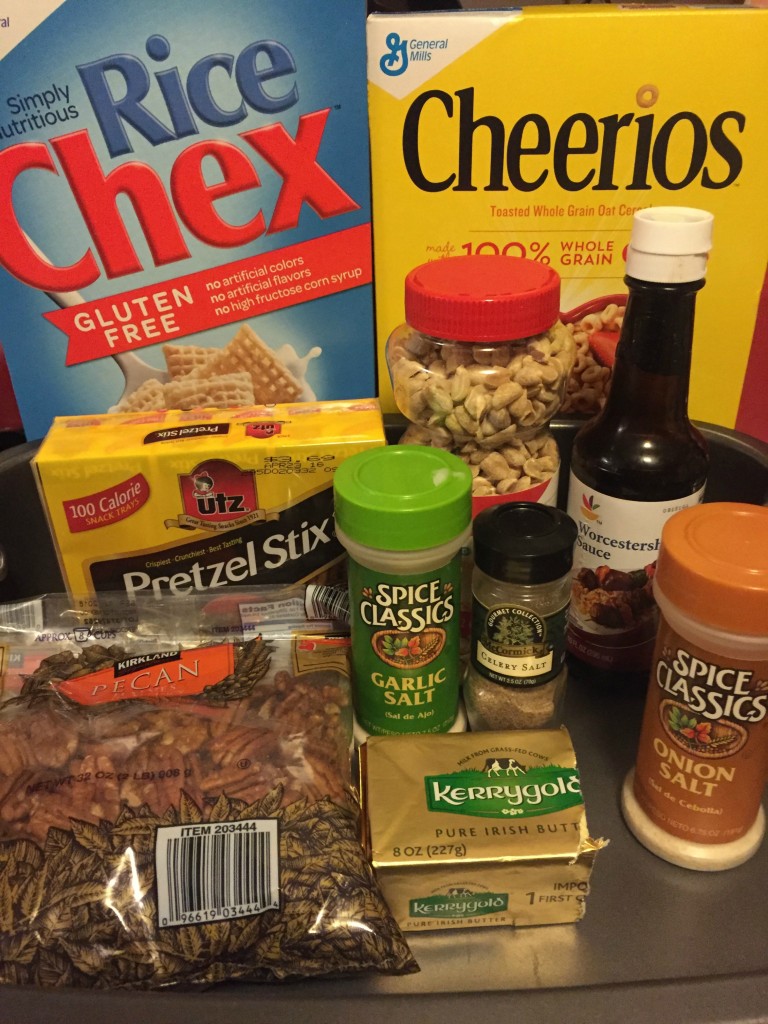 First melt butter in a bowl in the microwave. Then, add in the Worcestershire sauce and salts to the melted butter. Mix well. Add all dry ingredients in a large turkey roasting pan.
Easily Entertained Tip: Use a large roasting pan with a smooth bottom so the butter and spices don't get caught. We used the Circulon non stick pan.
Pour the butter and spices over and mix well. Bake at 250 degrees for 2 hours, stirring every 1/2 hour. Cool thoroughly. Makes 5 1/2 quarts.