Since Dr. Seuss' birthday is coming up on March 2 we wanted to share a great idea for a kids birthday party. This particular party was for my twins first birthday.  Because when finding out you are having twins wouldn't the first thought be of thing 1 and thing 2? I know it was for me.
---
For decorations we decided to display a few books from the Seuss library. We figured, why not go with the original?  The other decorations that were used throughout the room were all purchased through Birthday Express and Etsy .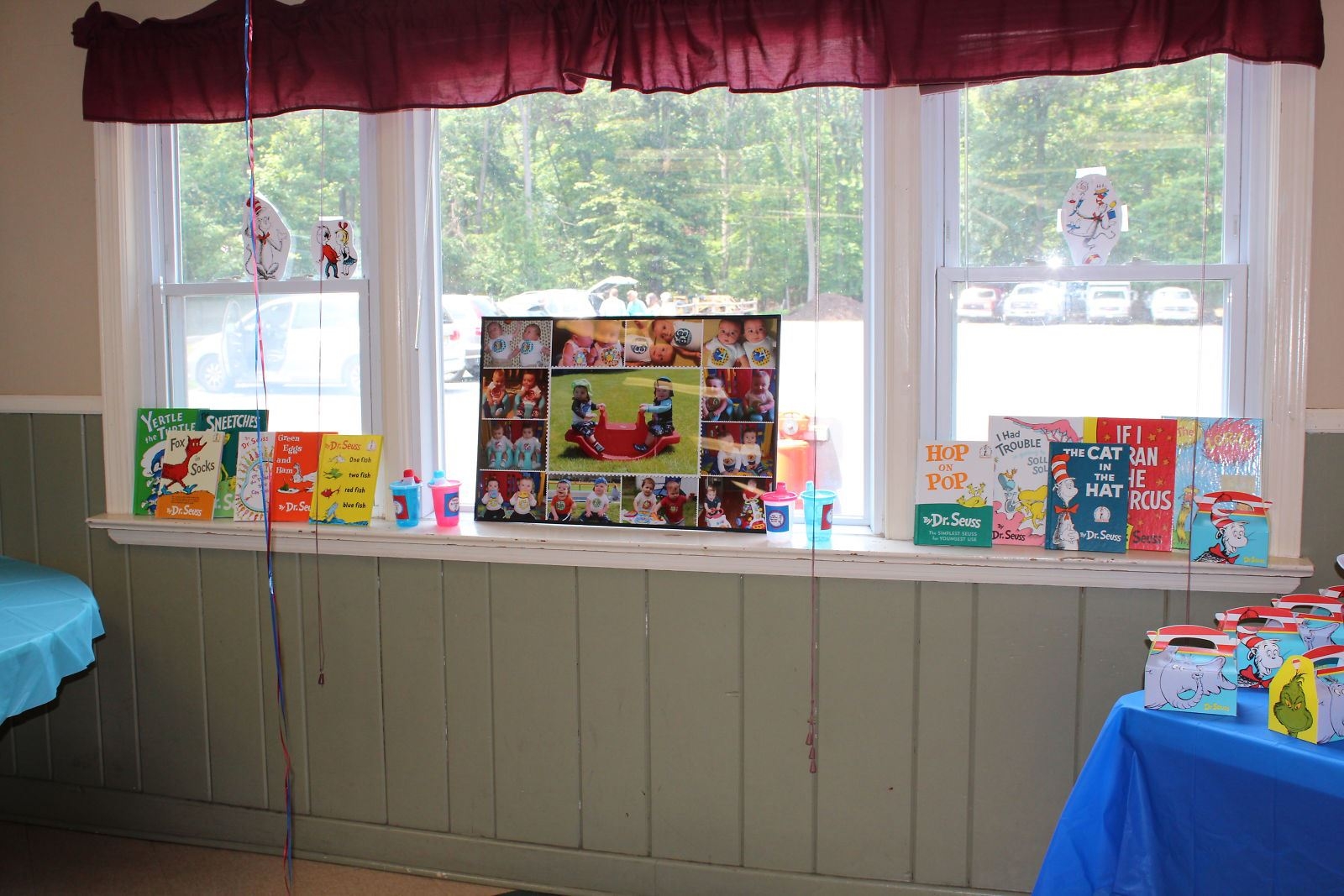 ---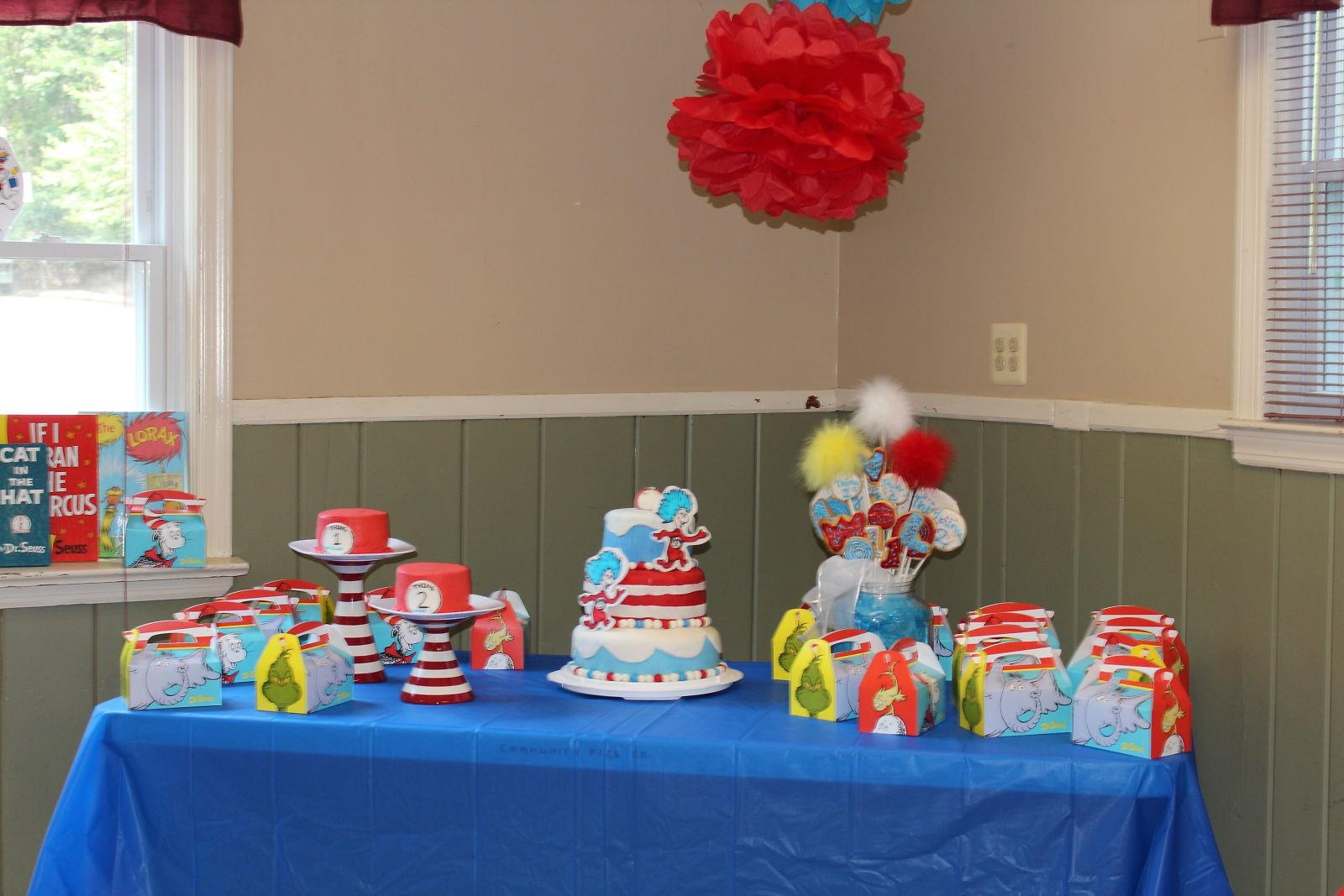 To make the cake we found these amazing Thing 1 and Thing 2 Edible fondant cake toppers from Etsy and built the cakes around them. For the smash cakes we found red and white striped candle stick holders from Gold Canyon Co. and topped them with white 8 inch square dinner plates.
Easily Entertained tip: If you can't find the exact candle stick holders you can take plain white candle sticks and either paint red stripes or use red Duct tape.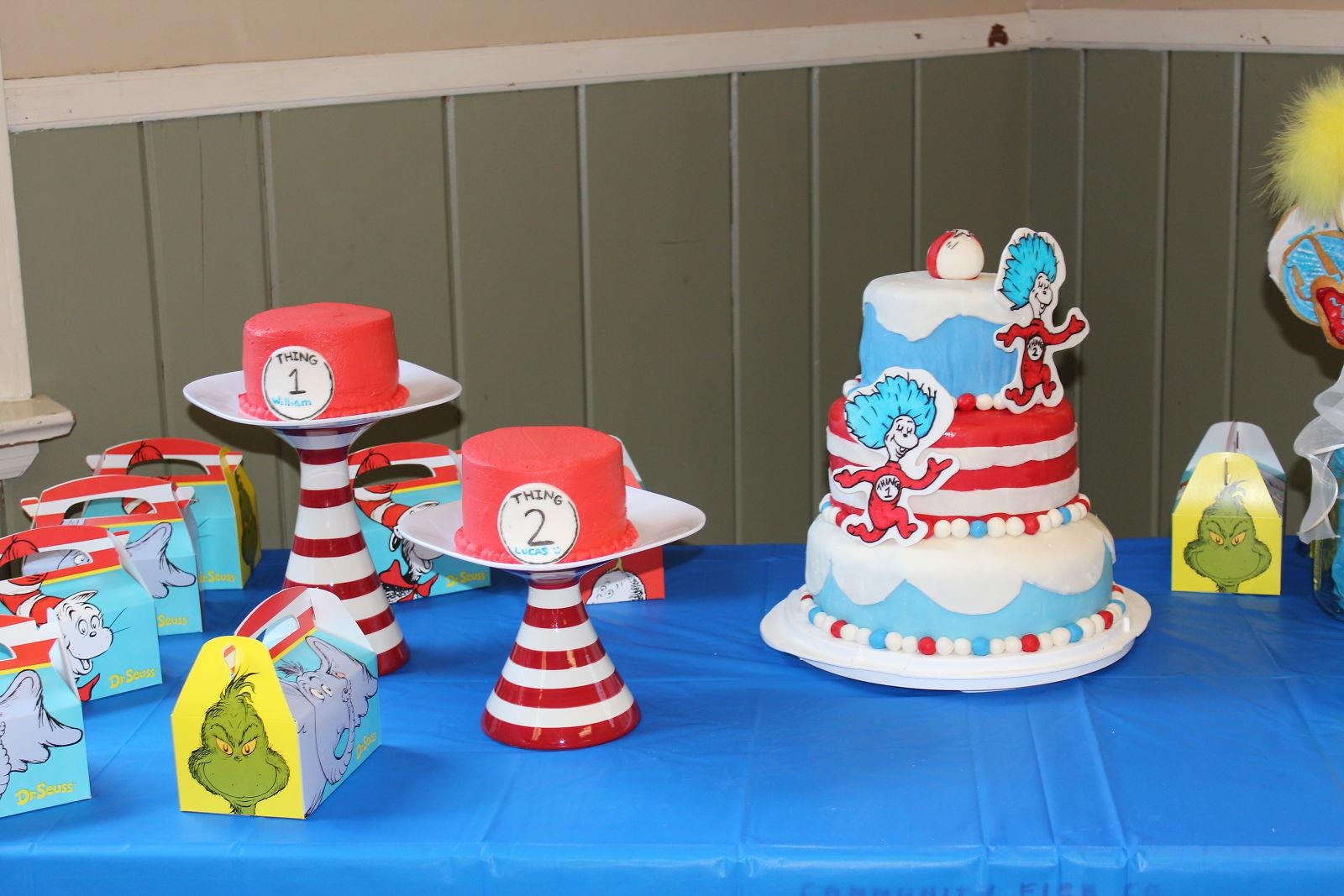 ---
To tie the theme together we came up with unique names for each food item:
Sausage & Peppers–Yot in a Pot (There's a Wocket in my Pocket)
Rolls–Schlott's Knotts (Did I Ever Tell You How Lucky You Are?)
Eggplant Parmesan–Horton Hatches an Egg(plant parm)
Meatballs–Biggle Balls (Dr. Seuss Sleep Book)
Penne with marinara–Poodles Eating Noodles (Fox in Socks)
Penne Vodka–Poodles Eating Drunken Noodles (Fox in Socks)
Roast Beast Deli Platter (How the Grinch Stole Christmas)
Chinese Coleslaw–Prairies of Prax (The Sneetches and Other Stories)
Pasta Salad–Poodles Eating Cold Noodles (Fox in Socks)
Potato Salad–Pomplamoose Pass the Potatoes (I Had Trouble Getting to Solla Sollew)
Garden Salad–Grickle Grass Salad (The Lorax)
There's a Wocket in my PB&J pocket
Sangria–Grown Up Seuss Juice
Hop on Soda Pop
Iced Tea–Beezlenut Splash
---
The most fun was finding infant size Converse. I just wished they were in my size!