This weekend you are in for a double treat!  One that is sweet and chocolaty with a bit of bourbon and spice and one that is a fitting tribute to one of the greatest jazz vocalists of our time.
This Weekend you can see Tony Award® winner Audra McDonald as the legendary Billie Holiday in the HBO premier of Lady Day at Emerson's Bar and Grill.
Lady Day at Emerson's Bar and Grill was filmed before a live audience at Cafe Brasil in New Orleans, and features McDonald in the role she made famous on Broadway at the Circle in the Square Theatre.
Originally written for off-Broadway by Lanie Robertson in 1987, the production tells Holiday's life story through the songs that made her famous.
---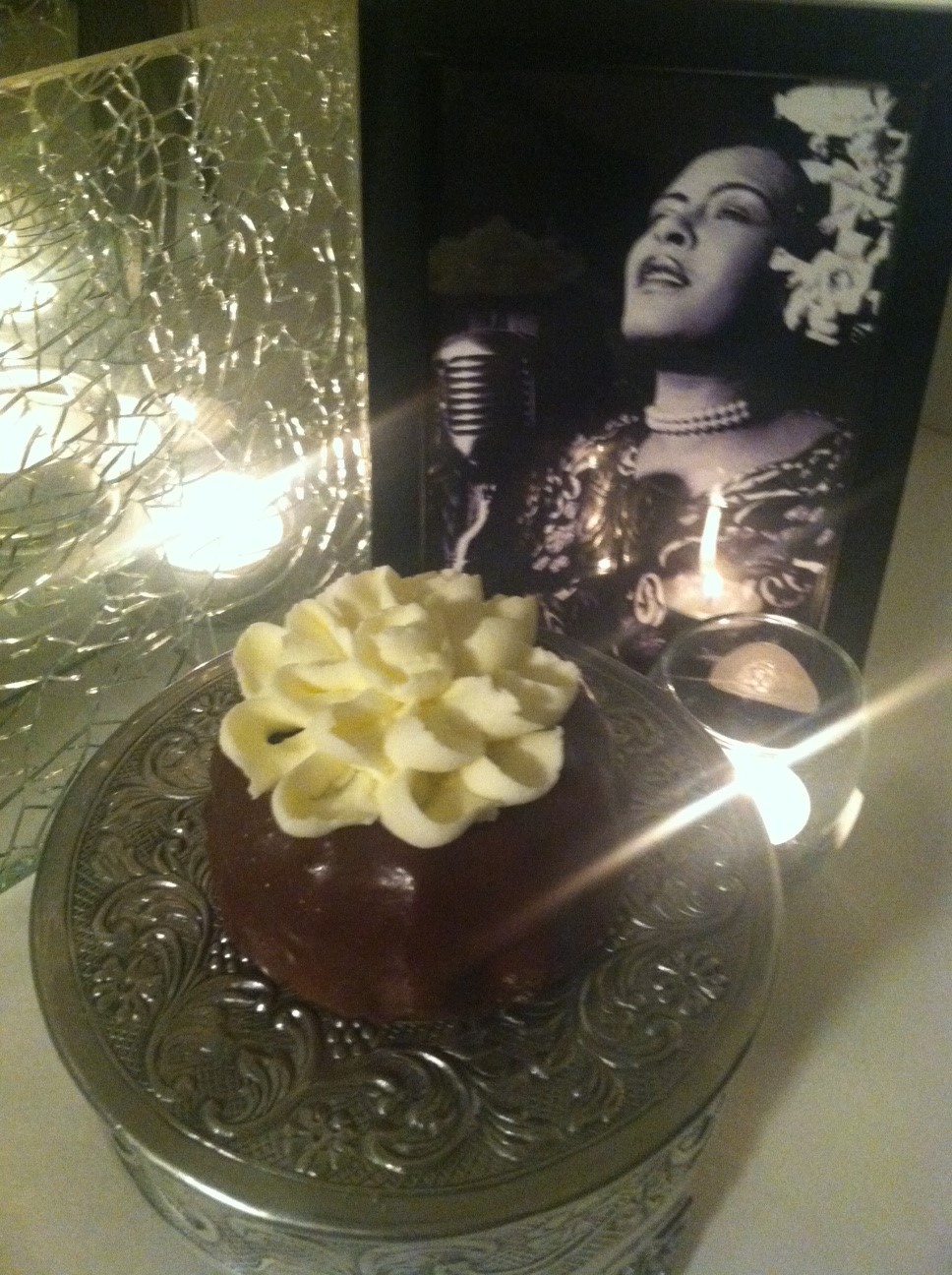 To make the Lady Day Mini Honey Bourbon Bundt Cakes you will need:
1 box vanilla or white cake mix (we used Betty Crocker)
1 cup of water
1/3 cup of vegetable oil
1/4 cup of honey bourbon whiskey
3 eggs
1 teaspoon of vanilla
Pam Baking Spray
A mini Bundt pan or regular-size cupcake/muffin pan
To make the chocolate ganache glaze you will need:
1 cup of heavy cream
1-1/3 cup of semi-sweet chocolate chips
A pinch of salt
To make the buttercream gardenias you will need:
4 cups of powdered sugar
1 cup of butter
1 tablespoon of vanilla or other extract (we used cardamom)
2-3 tablespoons milk
Parchment or wax paper
Heat oven to 350°F. Generously spray your mini Bundt pan or 24 regular-size muffin cups with the baking spray. Make cake batter as directed on box, using cake mix, water, oil, bourbon, eggs and vanilla. Divide batter evenly among mini Bundt or muffin cups.  Bake about 18 minutes. Check for doneness using a tooth pick or cake tester.  Let cool.
---
While the cakes are cooling you can make the icing gardenias.
Mix butter in mixing bowl on low just until smooth. Then add your extract, 2 tablespoons of milk and 1 cup of the powdered sugar. Beat until combined. Then add the rest of the sugar one cup at a time and beat until smooth.
We did not add any more milk, but if you think your icing is too stiff, you can add another tablespoon.  Once all of the powdered sugar is incorporated, turn your mixer up to high for about 7 minutes.
To make our gardenias we followed this fantastic video tutorial by Wilton.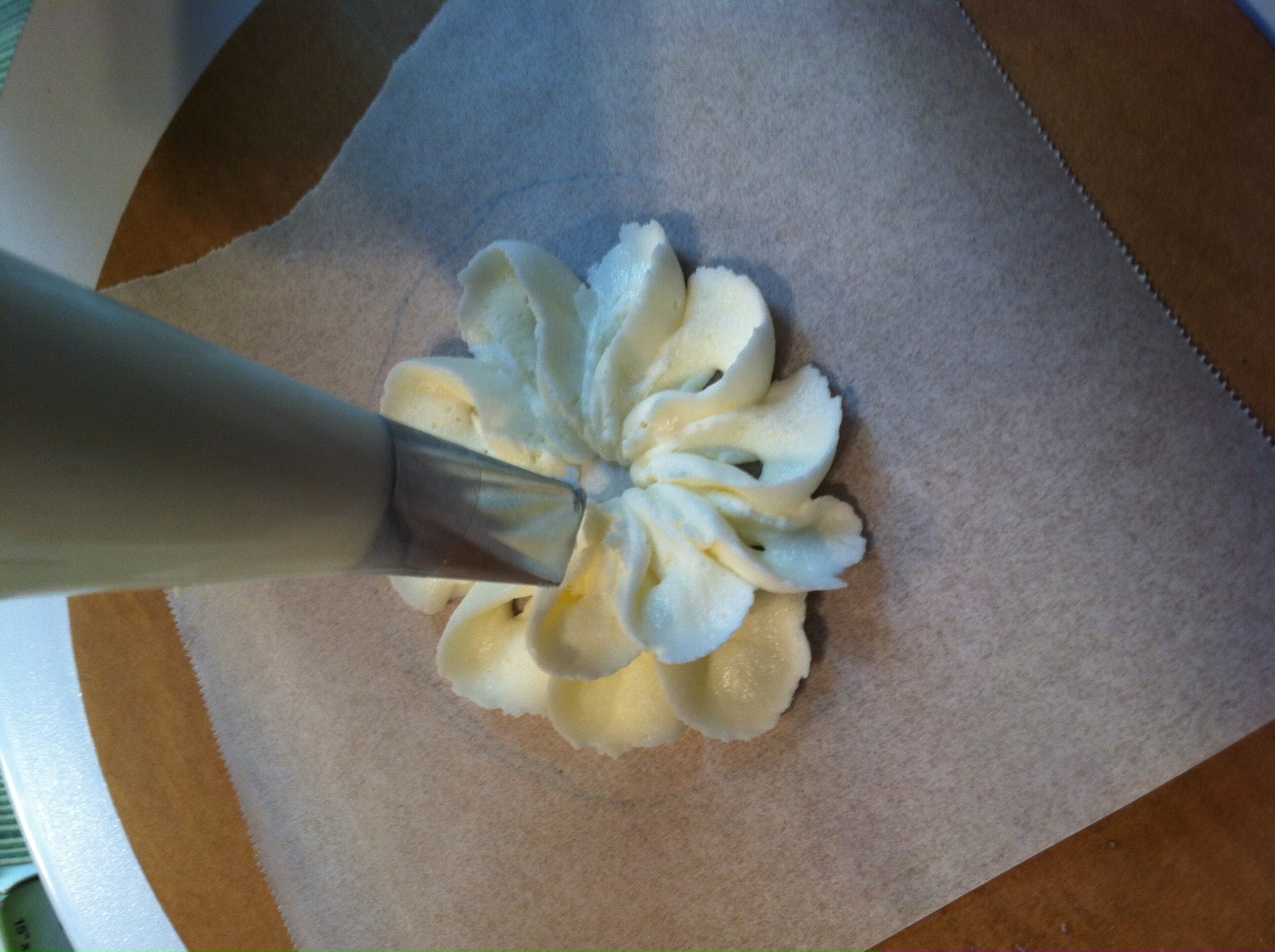 Easily Entertained Tip: Instead of piping your flowers directly onto the cake, pipe them onto parchment paper and place in the freezer to set. This way you can choose the best looking flowers to place on your mini bundt cakes.
To make the ganache:
Heat heavy cream over medium-high heat until just boiling.
Pour over chocolate chips in a glass bowl and let sit for about 10 minutes.
Add salt and whisk together until smooth.
Once the cakes were cooled, we dipped them multiple times into our ganache, letting them dry slightly in between dips.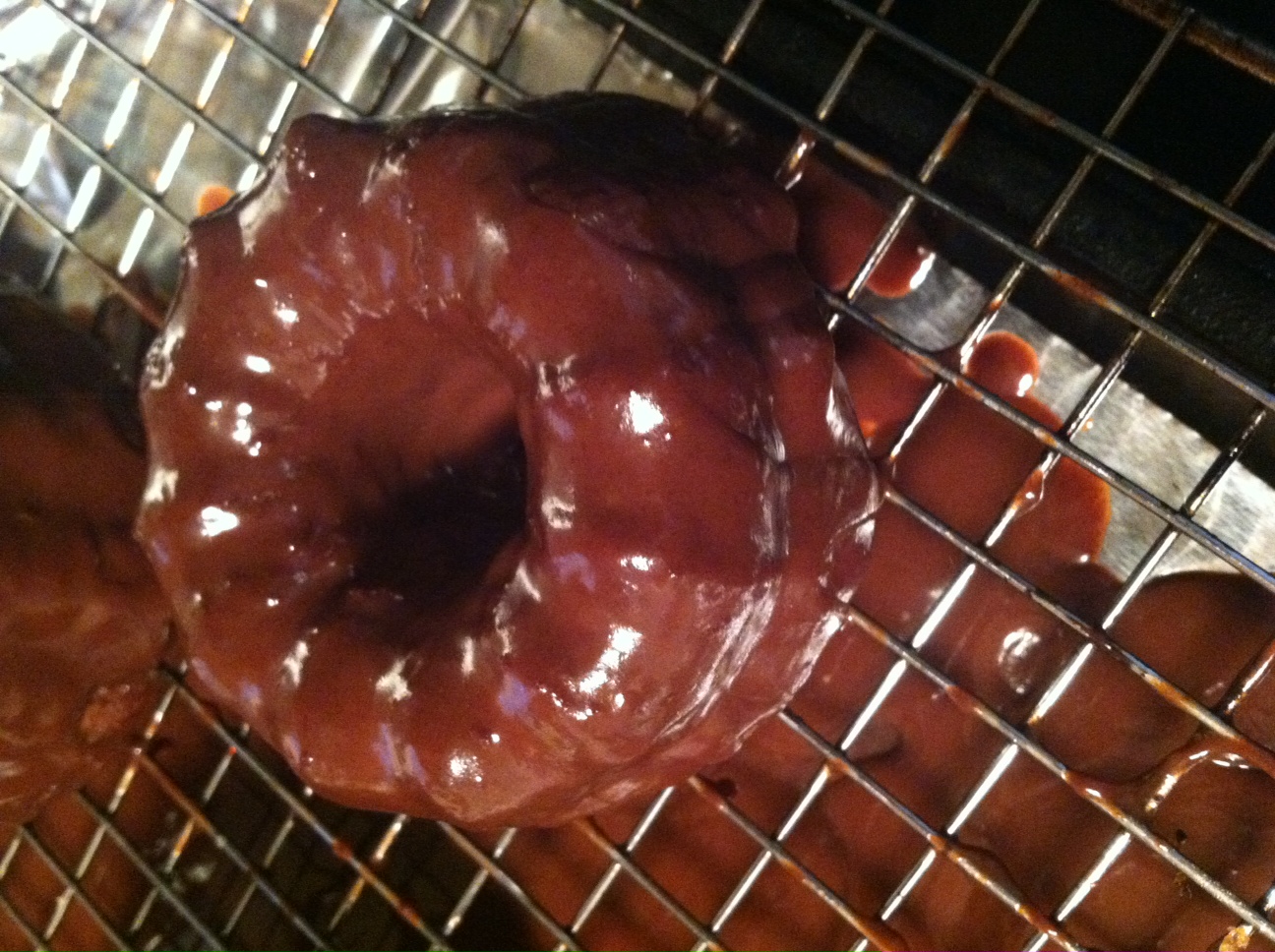 Once they were dry, we placed a gardenia on top of each one.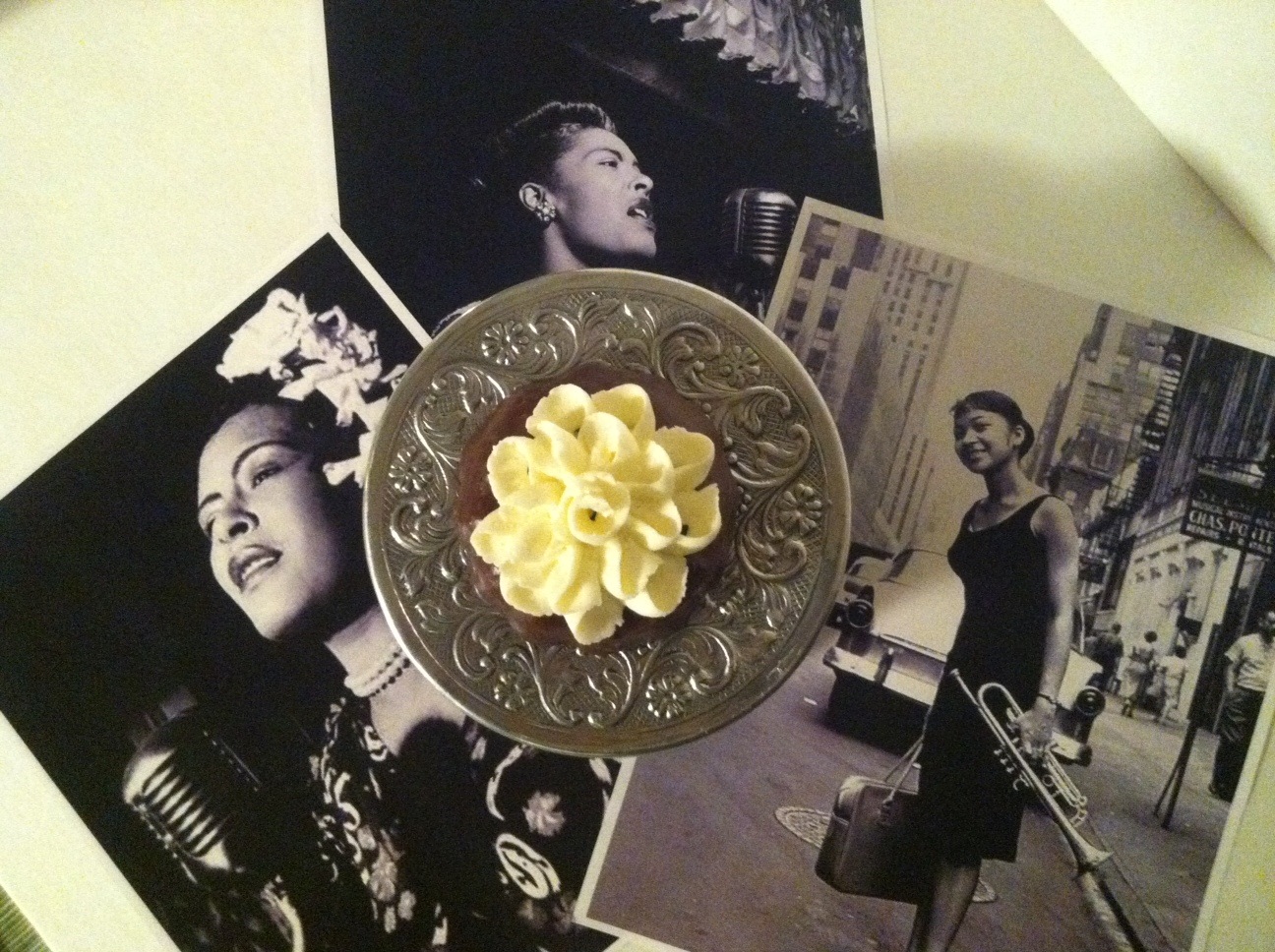 Lady Day at Emerson's Bar and Grill airs Saturday, March 12 on HBO.