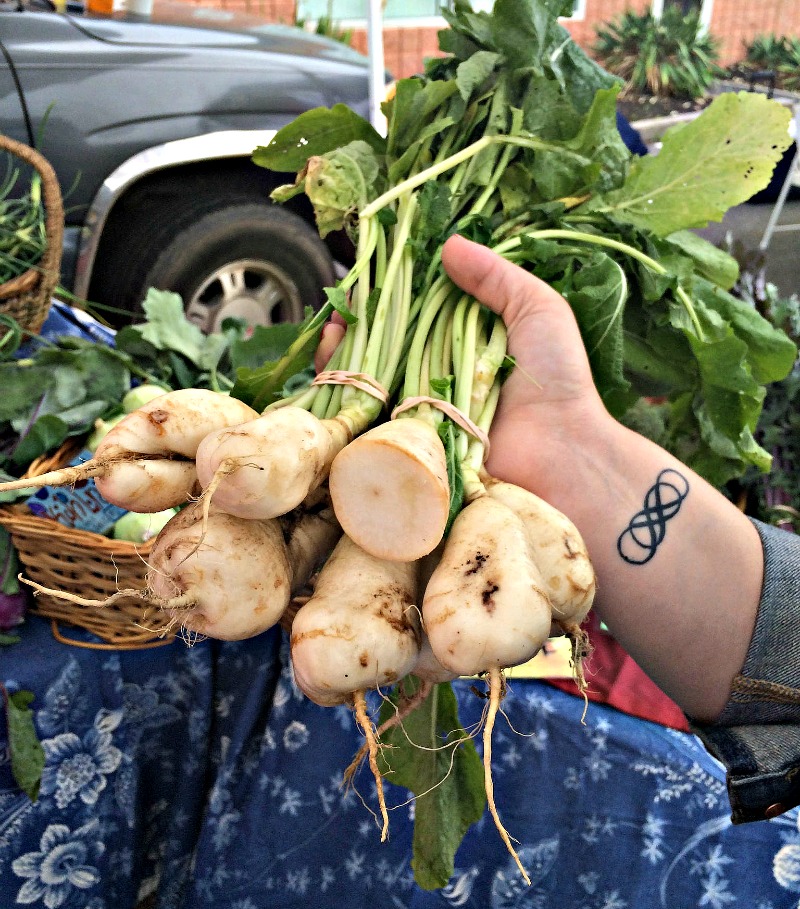 23 days, 552 hours, or – how we prefer to think about it – just over 3 weeks, and it will officially be Spring!  And, with it comes the promise of family holidays (Montana is still looking for the Afikomen from last year), outside adventures, and the opening of farmer's markets where we can finally find fresh, local produce.
By comparison the latter may seem trivial, especially in today's age of Stop and Shops in every town (or when comparing it to, say, the Easter Bunny), but there is something to be said about eating a vegetable that was just picked.
Easily Entertained Tip: Local produce is not only better for you, it is also a great way to stretch your dollar while entertaining,  We suggest making friends with the vendors at your local farmer's market to get the scoop about which items are the most bang for your buck that week.  For example, corn will not only taste sweetest, it also will be the least expensive during the height of the season.  Turn that abundance of corn into corn salad, corn bread, or just corn on the cob for you purists.  Whatever you do, try to use the corn up right away, when the natural sugars will be the highest.  Don't have the time?  No worries – just cut the raw corn from the cob and freeze in storage bags so that it is ready for your next recipe!
Last spring we discovered salad turnips at the local farmer's market, so in honor of the upcoming season we wanted to share our favorite recipe featuring this fun vegetable.  These are not your average turnips – they are sweet and crunchy and absolutely delicious raw, which is exactly how we wanted to feature them.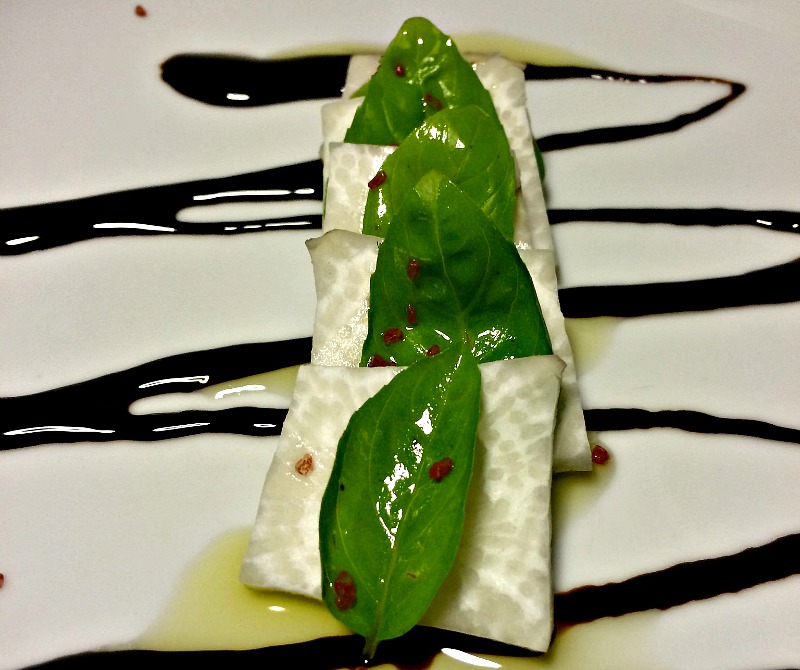 Ingredients:
Sweet Salad Turnips
Basil Leaves
Balsamic Glaze (store bought, or you can make your own with this recipe)
Olive Oil
Finishing Salt (we used a pink himalayan salt for contrast)
Start by scrubbing the turnips clean in the sink, then trim the tops and sides so that you have a turnip rectangle to work with. Next, slice the rectangle into squares.
There is no need to peel the turnip, and in fact, you can just trim the tops and bottom "tails" after a good wash.  However, we chose to cut ours into bite-sized squares since it was for a fancy dinner – and, like we always say, presentation is everything when it comes to entertaining!
Drizzle your plate with the balsamic glaze.  Next, alternate slices of turnip with whole basil leaves.  Top with olive oil and some finishing salt.  Enjoy!