As this new, and hopefully not last, season (we're looking at you Fox and hoping that this was a test to see if folks are still interested.  Just so you know… we are!) of X-Files comes to a close… we thought it might be nice to offer up a recipe to help ease the pain.
This Black Oil Martini is as sweet as it is deadly.  Skeptical? Just give it a try.  A few of these and we're pretty sure, that you'll believe just about anything!
Black Oil Martini
Serves 2
Ingredients
3 oz. black rum
1 1/2 oz. crème de cacao
1 1/2 cups of ice
black food coloring
Directions
Add black rum, cream de cacao, ice and 2 drops of food coloring to cocktail shaker and shake.
Strain into glass and enjoy!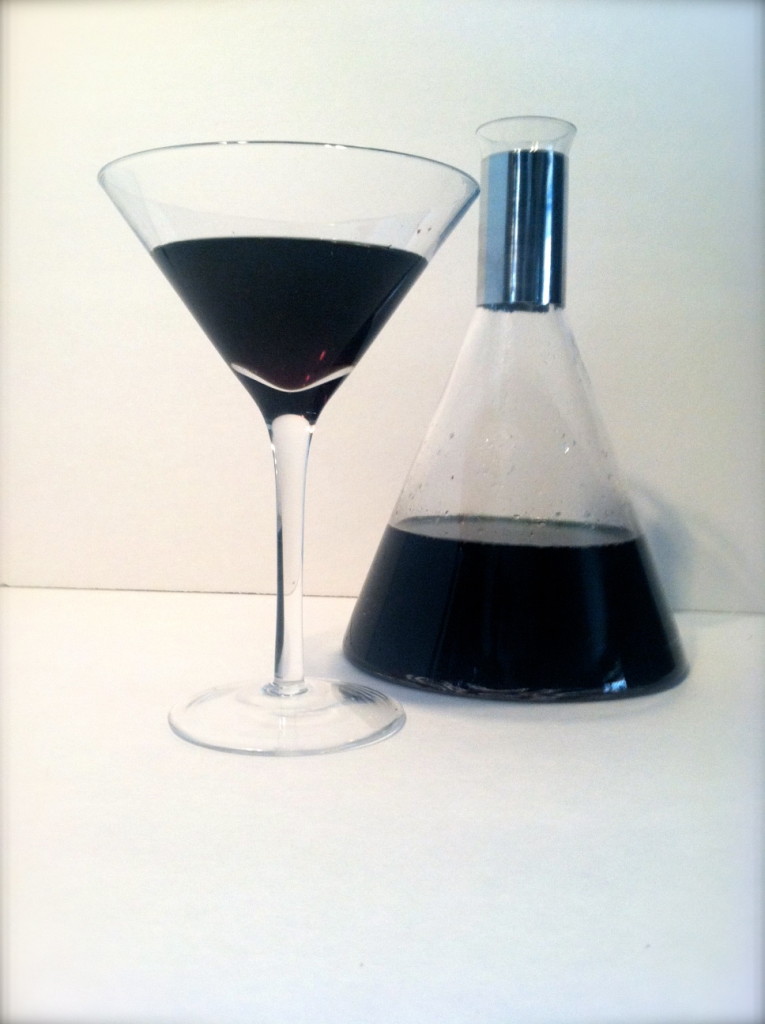 The perfect drink to serve next time a member of the Syndicate drops by.  And, if that member happens to be our personal favorite X-Files baddie, Cigarette Smoking/Cancer Man.  You'll also want to make sure you have plenty of packs of Morleys on hand.
We made ours with this amazing free printable from Home Pacific.
Bottoms up!
---
Martini based on the Black Widow Martini by Betty Crocker!